James Suckling Governo, Venato e Riserva
Every year we have got used to new things in the vineyard, in the bottle and after last year's wonderful review, we are really excited to be able to confirm the fantastic scores received by James Suckling Governo René, Chianti Riserva and Venato.
After the first participation last year we were really worried about entering the wines for the second year. You know once it can happen the second is a confirmation. Much to our delight we obtained the first recognition for the daily commitment in the vineyard and in the cellar. In particular we are nothing short of enthusiastic about the 92 points to our newcomer. Il René Governo all'Uso Toscano. For a vintage wine, in the case of the 2018 tasting, receiving such a high score is definitely fantastic.James Suckling Chianti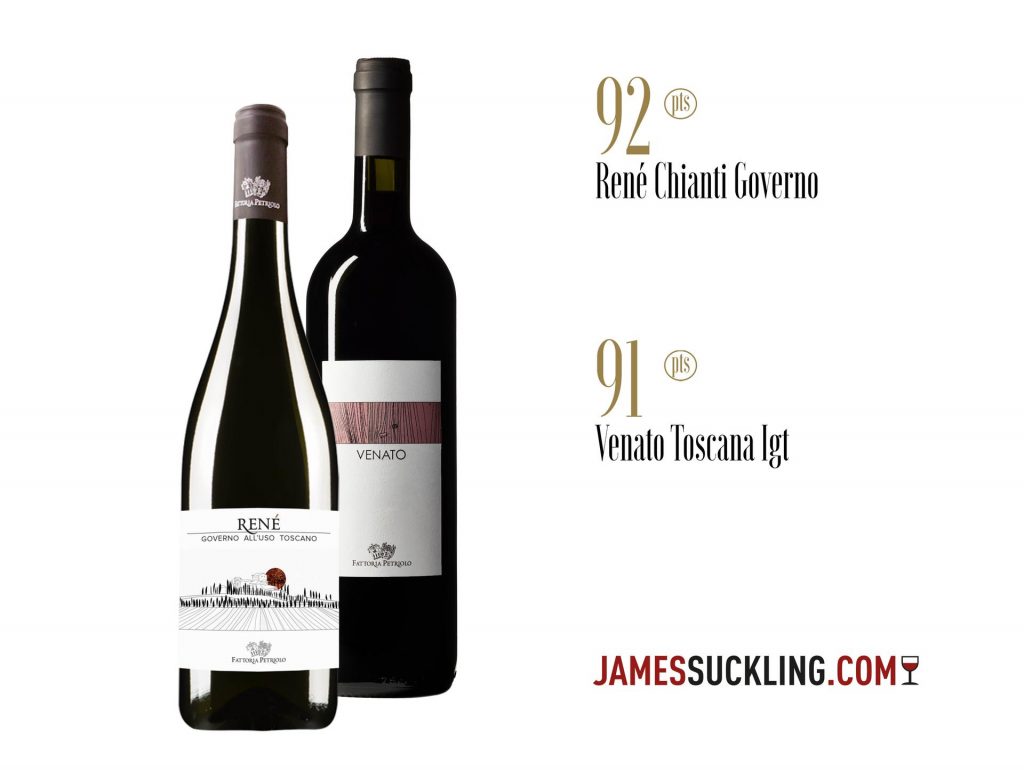 James Suckling Governo René 92 Points – Chianti Riserva 88 Points – Venato IGT 91 Points
It is a result that fills us with pride as James Suckling together with all his assistants around the world are one of the most important trade magazines globally. James Suckling (born September 29, 1958) is an American wine critic and former European and former editor-in-chief of Wine Spectator. Suckling is internationally regarded as one of the most influential wine critics in the world. Since the beginning of his career, Suckling estimates that he has tasted nearly 200,000 wines. JamesSuckling.com tries to taste all the wines in their respective country of origin and spends months each year traveling the world and organizing tastings, visiting cellars and talking to winemakers. James Suckling Chianti

A result that fills us with pride and that acts as a stimulus to continue working in this direction. At the same time we are certain that all our partners and enthusiasts will help us and help us day after day to spread the love for our work.
Fattoria Petriolo – present in the 2015/2016/2017/2018 editions of the Guides James Suckling Chianti