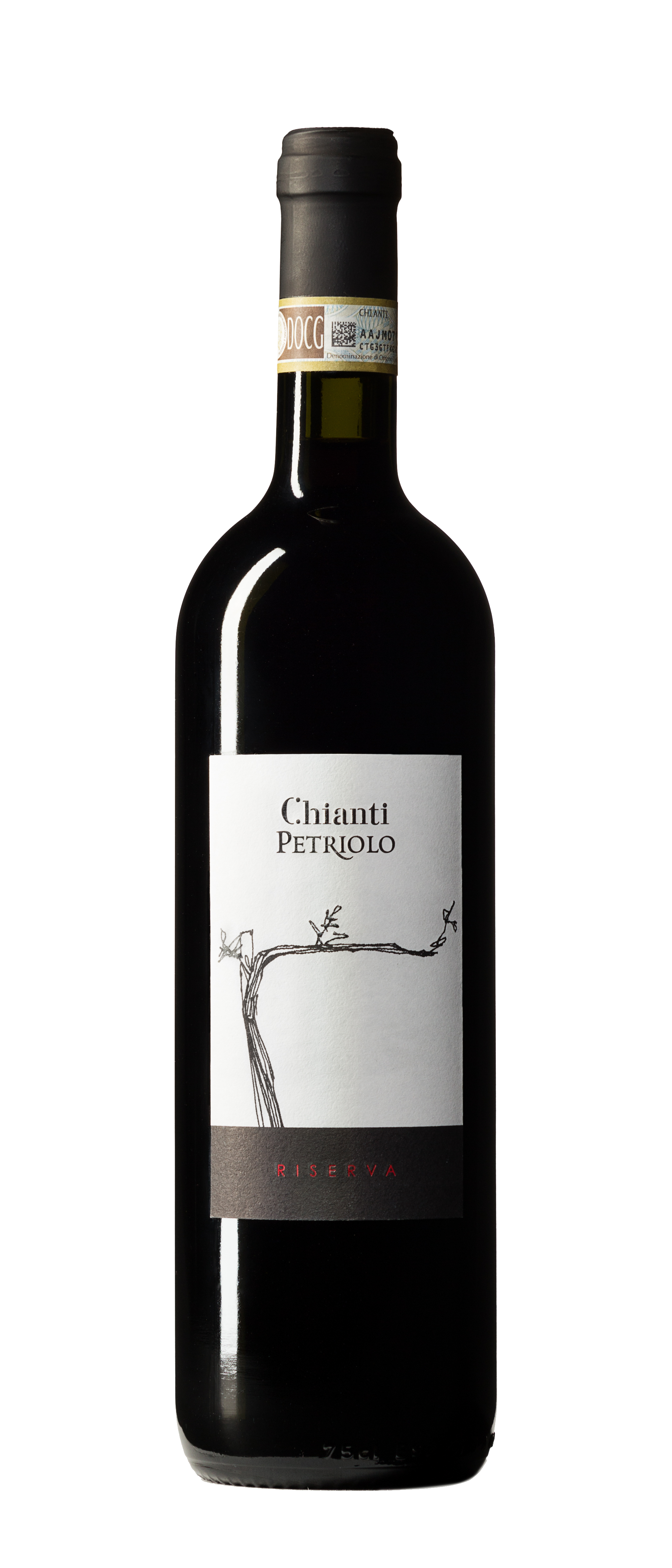 CHIANTI RISERVA PETRIOLO
____________________________________________________________________
Chianti Petriolo Riserva represents the forefront in the search for harmony of flavours. Sangiovese, Merlot and Cabernet experience a careful refinement in barrique and make up the soul of this ruby red wine and its intense, refined taste.
CLASSIFICATION
Chianti Riserva DOCG
BLEND
Sangiovese 90% – 5% Merlot – 5% Cabernet
VINEYARDS
Italy – Tuscany – Province of Florence – City of Rignano sull'Arno – Land recognized by the Chianti disciplinary production since 1932. Altitude: 300 meters above the sea. Plants per hectare: 4000
SOIL
Pliocene origin, clayish – calcareous, with a good skeleton.
VINIFICATION AND REFINING PROCESS
Fermentation in red, with maceration on the skins for about about 15-18 days at a controlled temperature. Maturation: at least 6 months in a large barrel and two further months in barriques. Ageing in the bottle for 2 months.
TASING NOTES
Color: Ruby red with garnet-red shades
Aroma: Intense and complex with fruity notes of ripe cherries, blackberries and currants
Taste: Full-bodied with hints of vanilla – black pepper – fine tannins
____________________________________________________________________