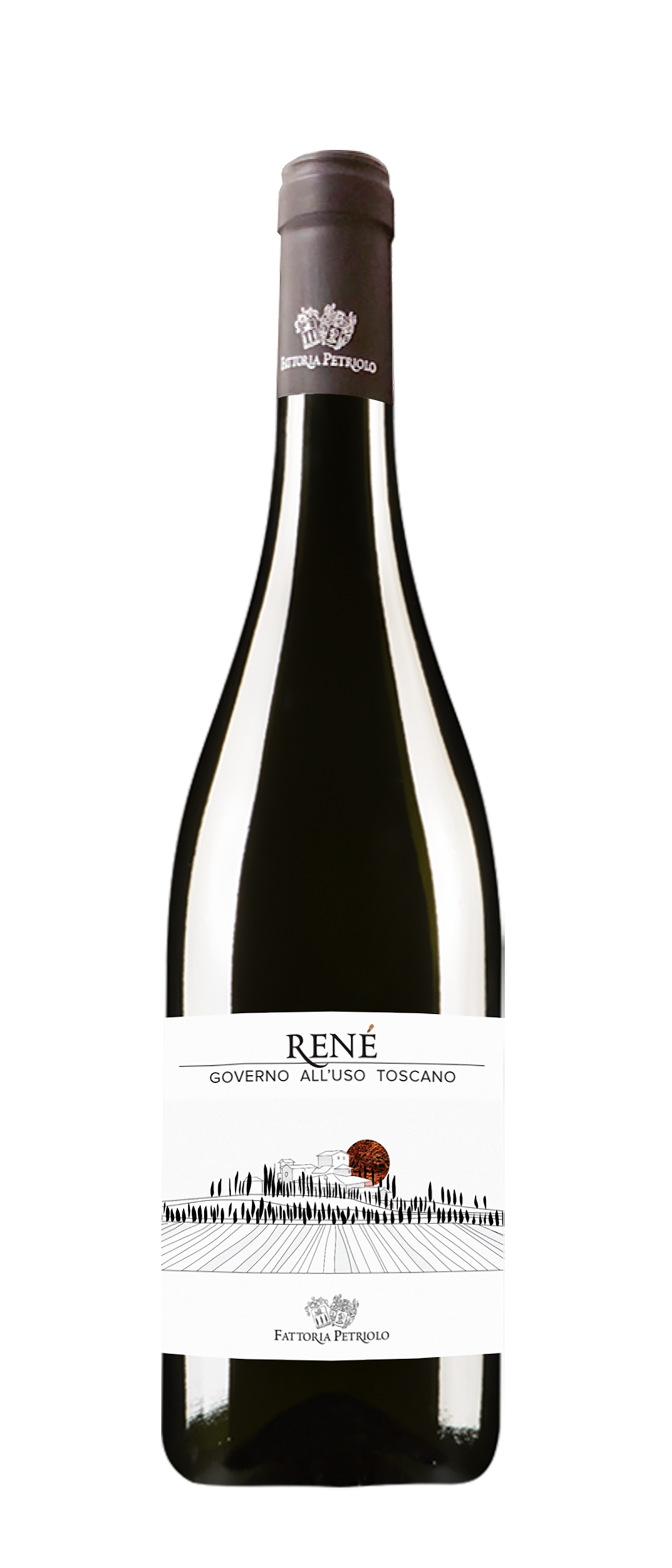 RENE' GOVERNO TOSCANO – CHIANTI
____________________________________________________________________
100% Sangiovese grapes and a traditional production process enhance the Chianti features making this wine elegant, smooth and harmonious. A traditional winemaking tecnhinique: after the first fermetation of 15 days, a second fermation began with dried grapes. This process make this wine elegant, dynamic and unique
CLASSIFICATION
Chianti DOCG Governo all'Uso Toscano
BLEND
Sangiovese 100%
VINEYARDS
Italy – Tuscany – Province of Florence – City of Rignano sull'Arno – Land recognized by the Chianti disciplinary production since 1932. Altitude: 300 meters above the sea. Plants per hectare: 4000
SOIL
Pliocene origin, clayish – calcareous, with a good skeleton.
VINIFICATION AND REFINING PROCESS
Fermentation in red with maceration on the skins for about about 15-18 days at a controlled temperature. Maturation in Steel tanks Second Fermentation after 15 dyas with little dried grapes Aging at least 6 months in a large barrel and in the bottle for 3 months.
TASING NOTES
Color: Intense red with garnet-red shades
Aroma: Intense and complex with fruity notes
Taste: Full-bodied with hints of red fruits – fine tannins
____________________________________________________________________