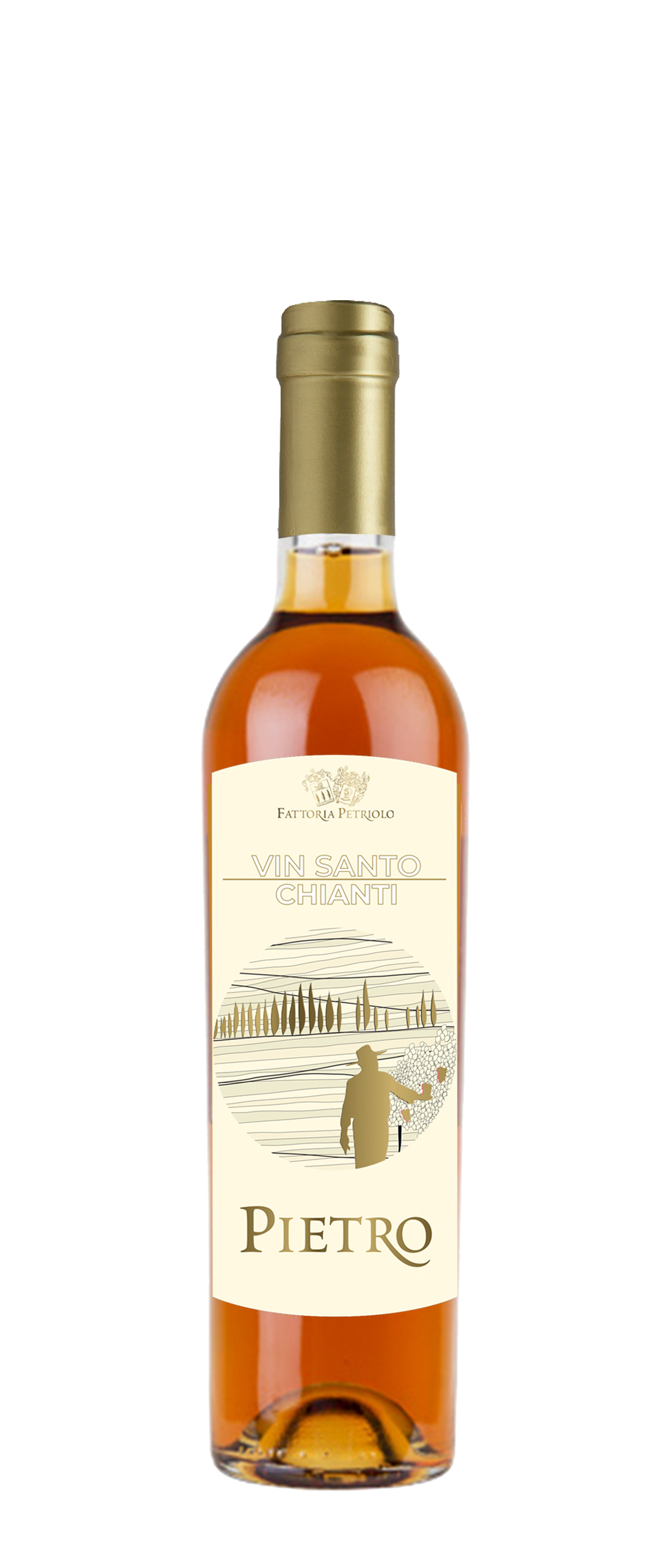 VIN SANTO DEL CHIANTI PETRIOLO
____________________________________________________________________
CLASSIFICATION
Vin Santo del Chianti DOC
BLEND
Malvasia e Trebbiano
VINEYARDS
Italy – Tuscany – Province of Florence – City of Rignano sull'Arno – Land recognized by the Chianti disciplinary production since 1932. Altitude: 300 meters above the sea. Plants per hectare: 4000
SOIL
Pliocene origin, clayish – calcareous, with a good skeleton.
VINIFICATION AND REFINING PROCESS
It is made from the Malvasia and Trebbiano grapes that are left to dry, usually in the attic, it finally got Doc status in '97. The ageing happens in small barrels (caratelli) from where it gets its characteristic chromatic shades.
TASING NOTES
Colour: Goldy, straw-yellow tending to amber
Smell: Intense, smelling of dried fruit
Taste: Smooth harmonic and velvety., with a long persistence
____________________________________________________________________