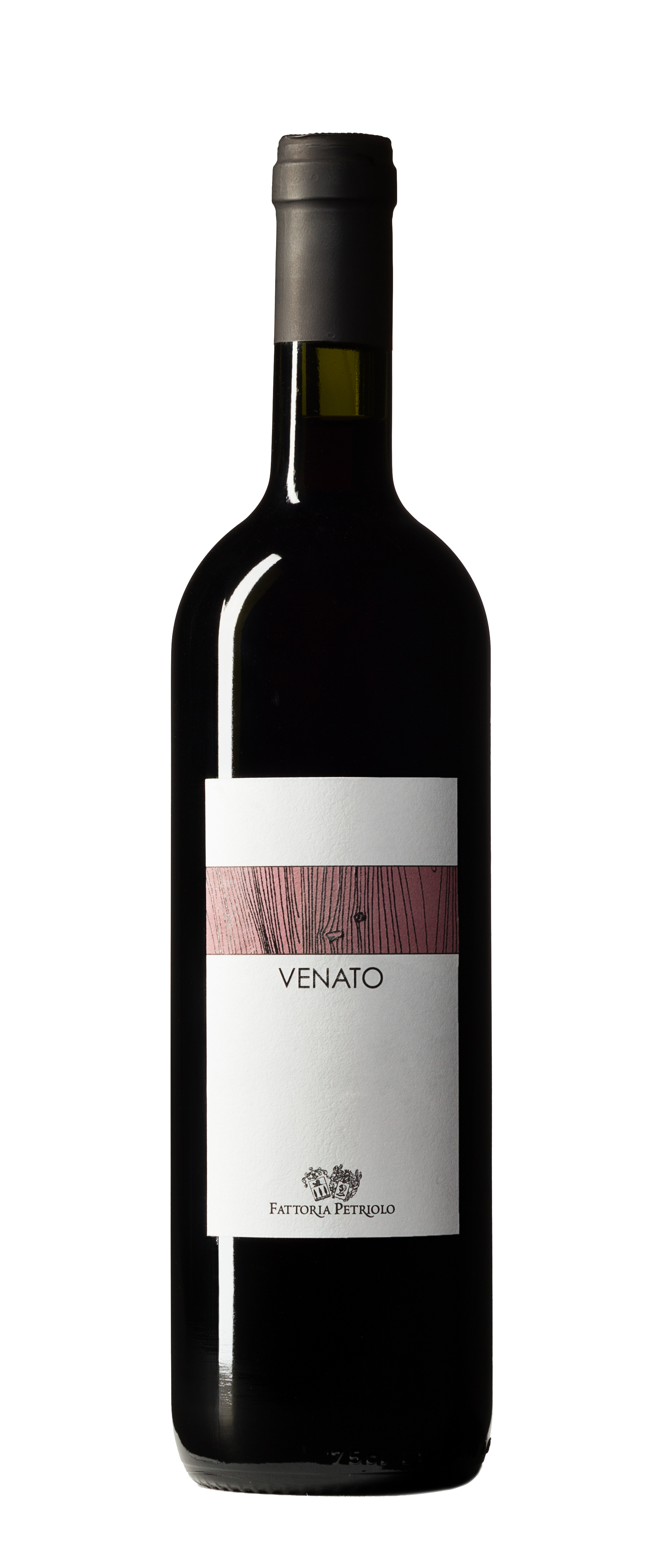 VENATO – TOSCANO ROSSO
____________________________________________________________________
Free of any compromise, with a modern and yet entirely traditional taste, Venato means caring for the grapevine, understanding the scents of the grape yards and capturing them in this intense red wine, which has an authentic character and harmonic taste. Venato is made with Sangiovese, Cabernet e Merlot grapes.
CLASSIFICATION
Toscano Rosso IGT
BLEND
Sangiovese 50% – Cabernet – Merlot.
VINEYARDS
Italy – Tuscany – Province of Florence – City of Rignano sull'Arno – Land recognized by the Chianti disciplinary production since 1932. Altitude: 300 meters above the sea. Plants per hectare: 4000/5000 with ages from 5 to 25 years
SOIL
Pliocene origin, clayish – calcareous, with a good skeleton.
VINIFICATION AND REFINING PROCESS
Fermentation: The three grape varieties are fermented in red, separately for 10- 15 days at a controlled temperature. Maturation: Once gathered together the process continues in barrique for a period lasting from 6 to 12 months. Ageing in the bottle for 3 months.
TASING NOTES
Color: Intense red
Aroma: Elegant and satisfying. Spices, leather and ripe red fruits are the expression of an important and wide bouquet.
Taste: Harmonious, soft and full.
____________________________________________________________________