Wine label design: a simple line of ink…
The hand moves following lines that are unrecognisable to the eye. It is guided by a lively memory to create drawings that represent our memories; the landscapes we admired, the details which impressed us. It is watching those lines and curves which have arisen from the natural act of drawing that is revived in our minds. The colours, the scents and flavours that have thrilled us now live again.
Fattoria Petriolo's wines have been taken inspirations from taking a journey back through these memories. A fresh and exciting line to continue a long tradition of wine.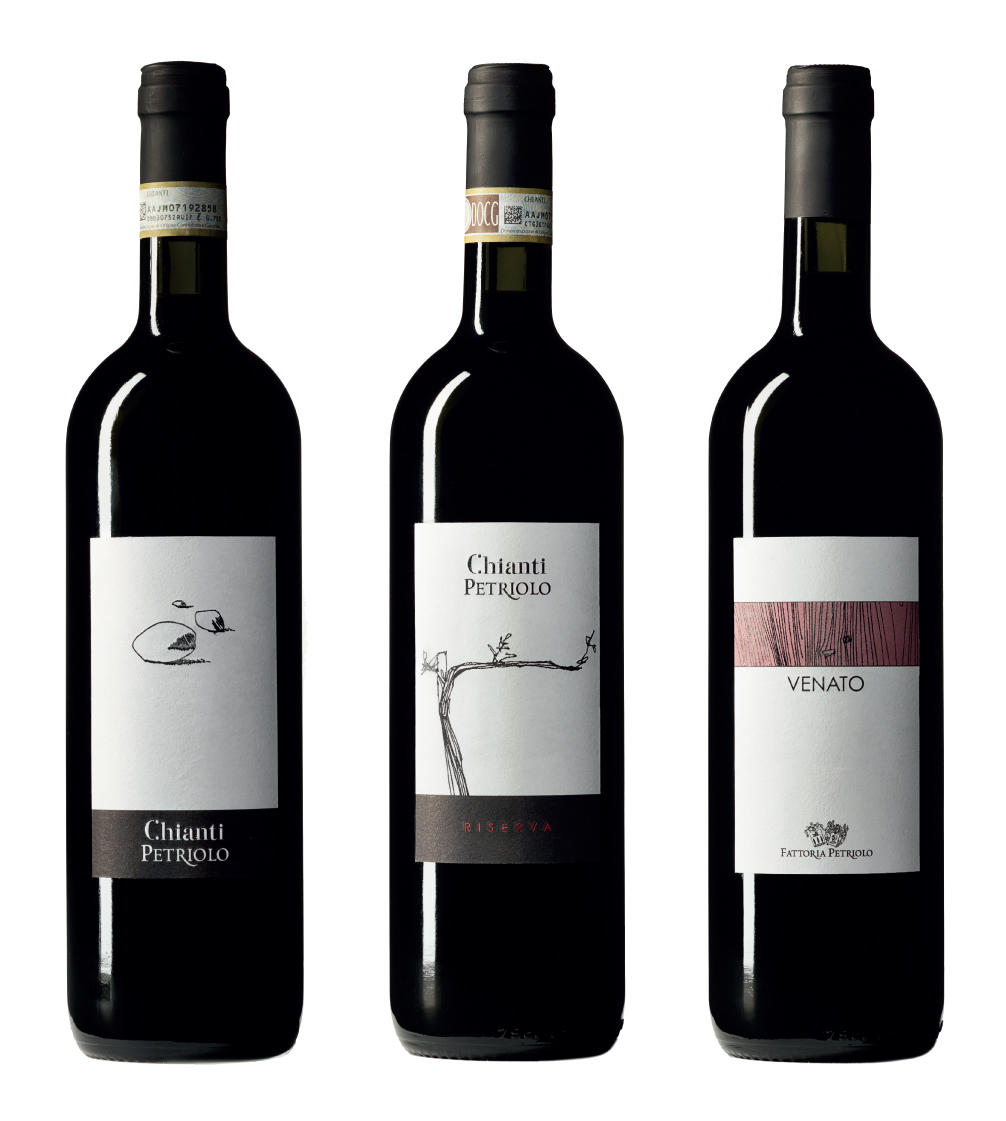 Our new label design
Chianti Petriolo, Chianti Riserva and Venato hold the natural simplicity of our land. The soils and rocks surrounding the growing vine grapes, every years the same grape vine provides us with the product that is loved by many, the wood savours the nectar keeping it for months. These are the elements that are proudly represents in the new line of labels. Simple and essential elements such as the line of ink that tells their story.
The design of the labels drawn freehand by Francesco Onorati, this represents his passion for drawing, harmony and nature.